Marzo 5, 2018
by: admin
note: 0 Comments
Moby hace muchas cosas en el plano artístico; aunque principalmente es músico. Recientemente lanzó su nuevo ámbum llamado "Everything Was Beautiful And Nothing Hurt". Y fue en una entrevista por ese motivo que reveló la verdad.
Efectivamente, en este historia, Moby habría, de hecho, predicho el iPhone hace algunos ayeres. Pero no sólo eso, sino que también pudo haber sido él quien diera la idea para el legendario iPod. Considerando que Moby es pionero de más de un género de música, quizá sea posible.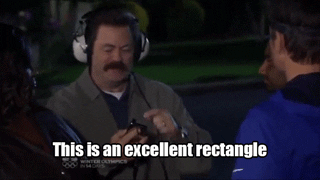 Moby, el iPhone y el iPod
De ser verdad, Apple tendría mucho que agradecerle al artista. En la entrevista con The Guardian, Moby relata cómo sucedieron las cosas. También aclaró que si lo ha contado hasta ahora; tanto tiempo después, es únicamente porque siempre pensó que al decirlo sonaría como charlatanería o alarde egocéntrico.
Según el músico, tiempo después de que Apple lanzó oficialmente iTunes (por allá del 2001); él habló con un ejecutivo de Cupertino (Jimmy Dickson; actual director de marketing de música en Apple) y le sugirió que creara un reproductor musical propio. En específico, un reproductor MP3. También tuvo la idea de que dicho reproductor pudiera conectarse con la recién lanzada plataforma iTunes. Sin embargo, la idea en el momento no llamó la atención.
Pero ahí no termina la historia. De hecho está comenzando. Algún tiempo después, una persona no identificada llamó a Moby a una habitación del Crosby Street Hotel de Nueva York. Dicha persona era un trabajador de Apple. Entonces le entregó un regalo: el primer iPod, de parte de Steve Jobs.
¿Y el iPhone predicho?
En el momento en que Moby vio el iPod; su respuesta fue premonitoria: "Sabes que esto terminará teniendo una cámara y siendo un teléfono, ¿no?". Posteriormente, el empleado de Apple que le dio el obsequio sólo rió "Apple no tiene en mente un producto como ese".
Y lo demás es historia…
The post ¿Moby predijo la invención del iPhone y dio la idea para el iPod? Él asegura que sí appeared first on FayerWayer.